The Capitol Collection is a souvenir passport book to the capitols of the United States, repositories of art, history and marvelous stories as well as houses of government. The Capitol Collection will serve as your guide to the capitols and a way to remember them, once you have seen all fifty. Won't you join us?
---
Step 1. Get the Passport Book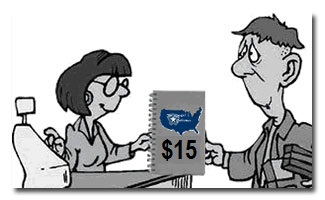 The Capitol Collection Souvenir Passport Book is your indispensable and comprehensive guide to the state capitols. It provides you with information about each capitol:
   historical/descriptive content
   a picture
   stamp location
Step 2. Travel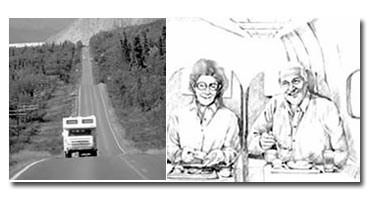 Once you have your Capitol Collection Souvenir Passport Book you are ready for an adventure that will take you to every corner of the United States, and showcase the very best that each state has to offer.  It is always a good idea to call ahead and make sure a capitol won't be closed on a day that you intend to visit. Legislative sessions, special events and miscellaneous conditions can affect public access, so call ahead!  Our website has information for each capitol, updated every six months, so it's good to make use of that information and make sure!
Step 3. Open the Passport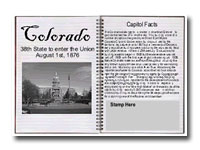 Refer to the hand stamp location guide at the back of your Souvenir Passport Book – not every capitol keeps its stamp in the same place.You maybe able to stamp the book yourself, or someone at the capitol may do it; some capitols may have the stamp in public view, while others will need to be asked for it. Whatever the scenario, make sure the date is correct and get your stamp!
Step 4. Get Your Book Stamped
This is the exciting part, no?
Step 5. You're Done!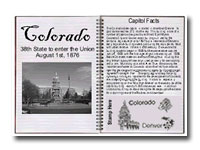 Once you have your stamp, mark off that capitol in the back of the book …this will help you keep track!
If you would like to receive our electronic newsletter on the capitols of the United States, the Capitol Connoisseur, please let us know! It comes out twice a year and shares some capitol news you might not know. If you have pictures of your travels, send them in; we are always looking for travel tales and pictures to share with other capitol travelers. The Capitol Connoisseur is free, so if you'd like to join in on the news, just let us know your email address. See you there!
CAPITOL TRAVELER IN THE KNOW! 
One of our colleagues here in Denver has been asked to comment on life in the capital city vs. life in all the rest.  While it's not specifically about the capitol buildings, you might find the article interesting.  It will inform you for your own capital city jaunts!  Click here to see Shawn's article with Wallet Hub.
We've also been written up by someone who found the book and loved it.  Visit The Travel Doctor to see what she has to say.  🙂